Una Mattress™ Organic Latex Topper
Premium 6cm extra soft organic latex mattress topper. Add extra luxurious comfort to your mattress with our Una topper, made from the finest organic certified eco friendly natural materials. Healthy for you and better for the planet too!
Try 100 nights for FREE – 10 Year Guarantee
Applies for all European customers
Organic and carbon neutral comes as standard with Una
Order the highest standard on the market with a climate neutral & organic certified super comfy mattress. Comfort and sustainability redefined for your best night's sleep and a healthy planet!

"We had been looking for a mattress for about a year, but after much research I stumbled across Una. I have waited a year to see if the comfortable bliss we found when sleeping on their mattress would subside and all I can say is it has been the best money we've ever spent. So much so I bought their pillow for my husband who now sleeps like a log."
Viviene
Trustpilot Review

"Without doubt the best thing I have purchased in decades. This is money well spent. The mattress is so comfortable, and it feels just as heavenly to know it is made from such amazing materials. Amazing team at UNA too. Thank you so much; I love it and so does my sleep"
Kate
Trustpilot Review

"Brilliant mattresses, firm yet forgiving, much more comfortable than so-called memory foams or contour-hugging mattresses, and they just FEEL great... they have that X factor that makes you really enjoy lying on them."
Kevin H
Trustpilot Review
Healthy For You, Better For The Planet.
It's 2022. Let's ditch the chemical foams, fire retardants and micro plastics found in 95% of all foam toppers. Una is made from only the finest organic certified natural materials.

Handmade to the highest social and environmental independently certified standards, it's a climate-friendly topper with a negative carbon footprint that is durable too, lasting up to 20 years.

At Una Organic we are passionate about healthy and planet friendly products. 💚

Super Soft Organic Wool & Cotton Cover
Allows air and moisture to circulate naturally so you don't get hot and bothered
All-natural organic certified soft latex foam with 7-zones that gently support your body's contours.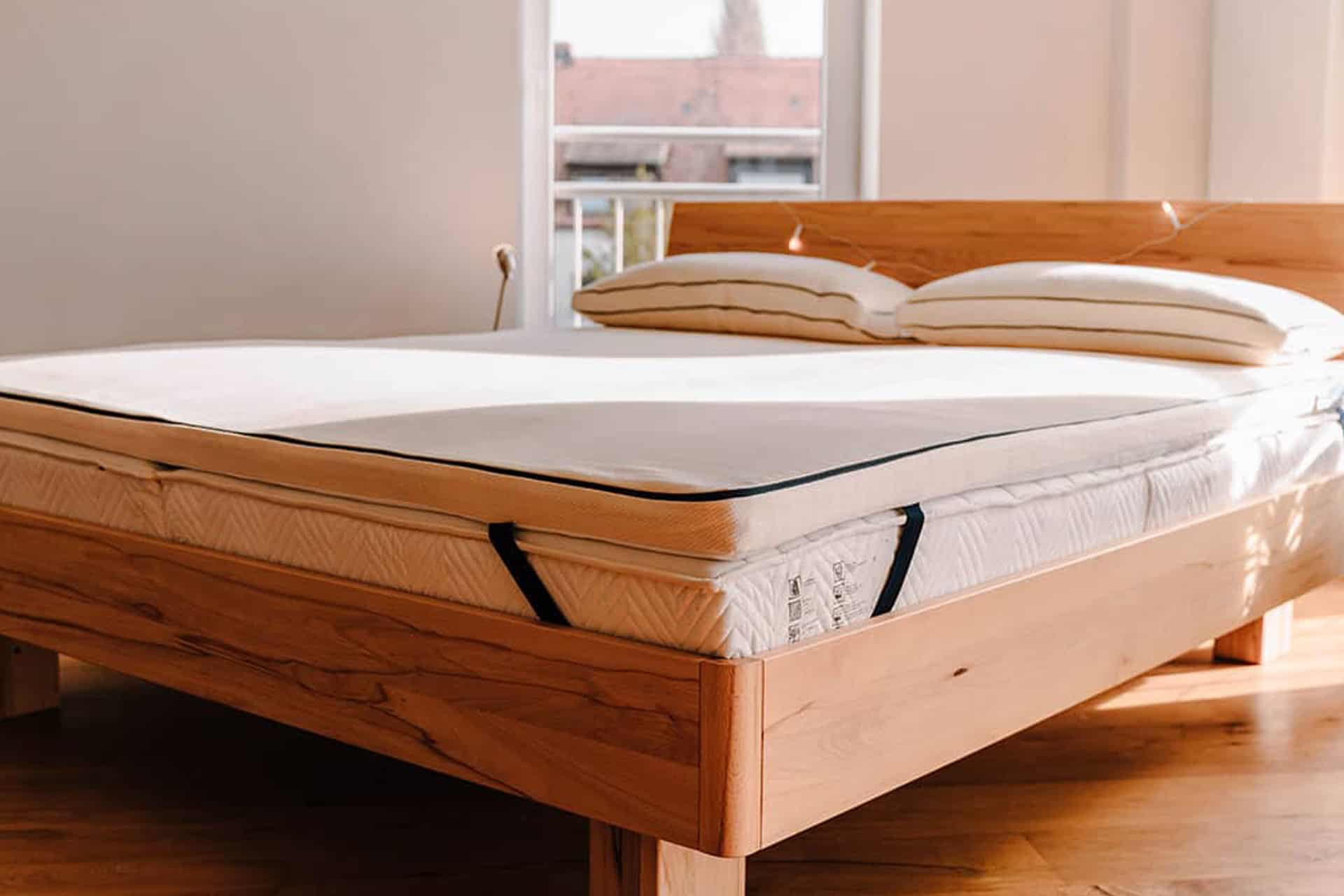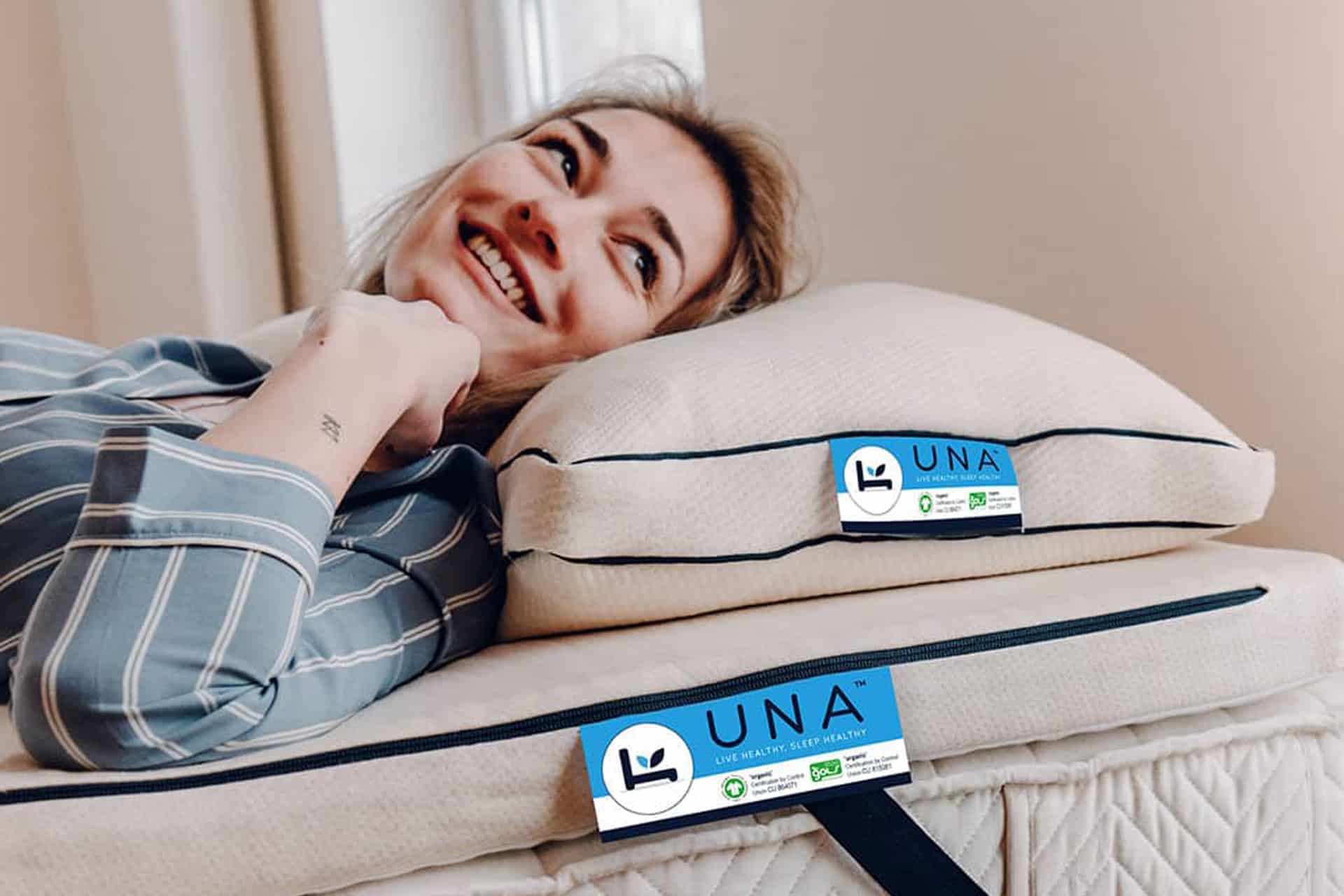 Product Technical Details
Materials
Organic latex core: GOLS organic certified natural latex 5 cm height (Full topper height 6 cm)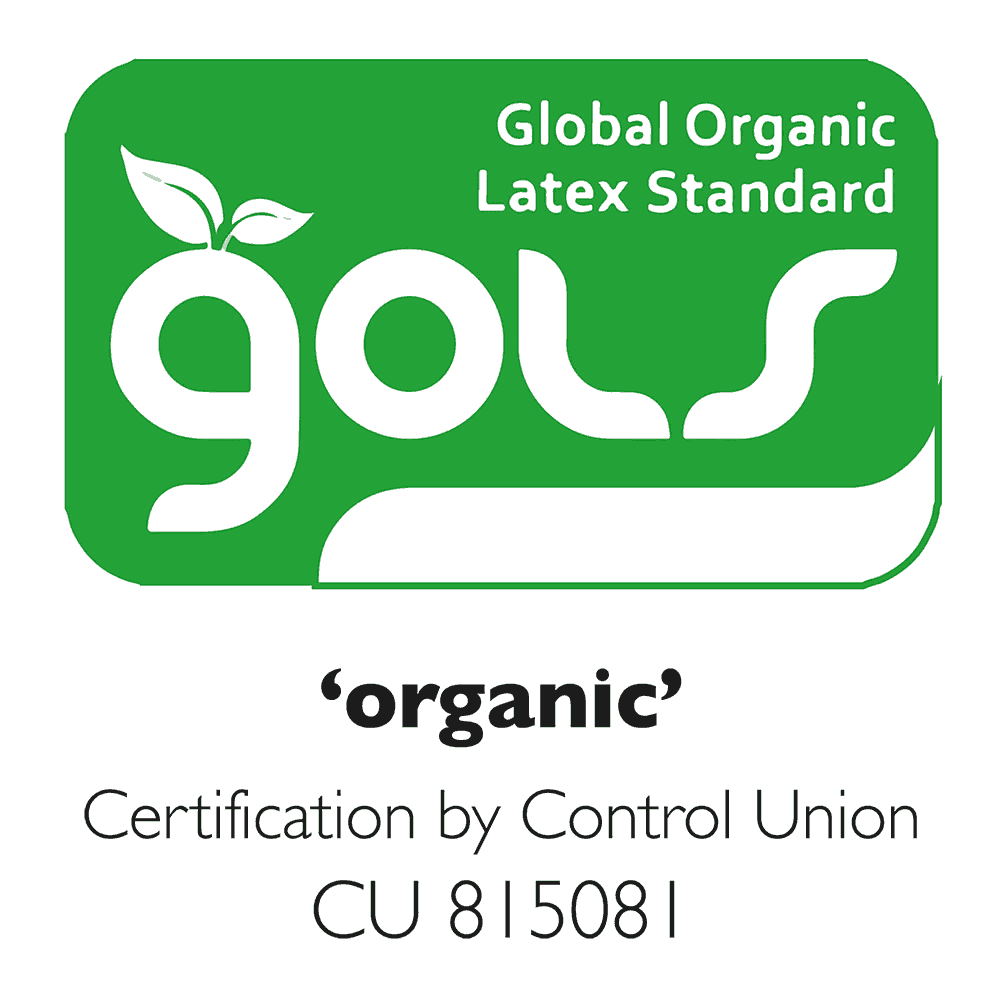 Organic cover: GOTS organic certified fabric made of 70% organic cotton and 30% organic wool. YKK premium zipper.  If necessary you can easily spot clean with mild soap and water. No washing machine or dry cleaning necessary! Some customers report back successfully washing the cover on a cold gentle wool/hand wash, however, we cannot take responsibility if for any reason the cover would shrink. If necessary, a new cover can be purchased – just get in touch with us!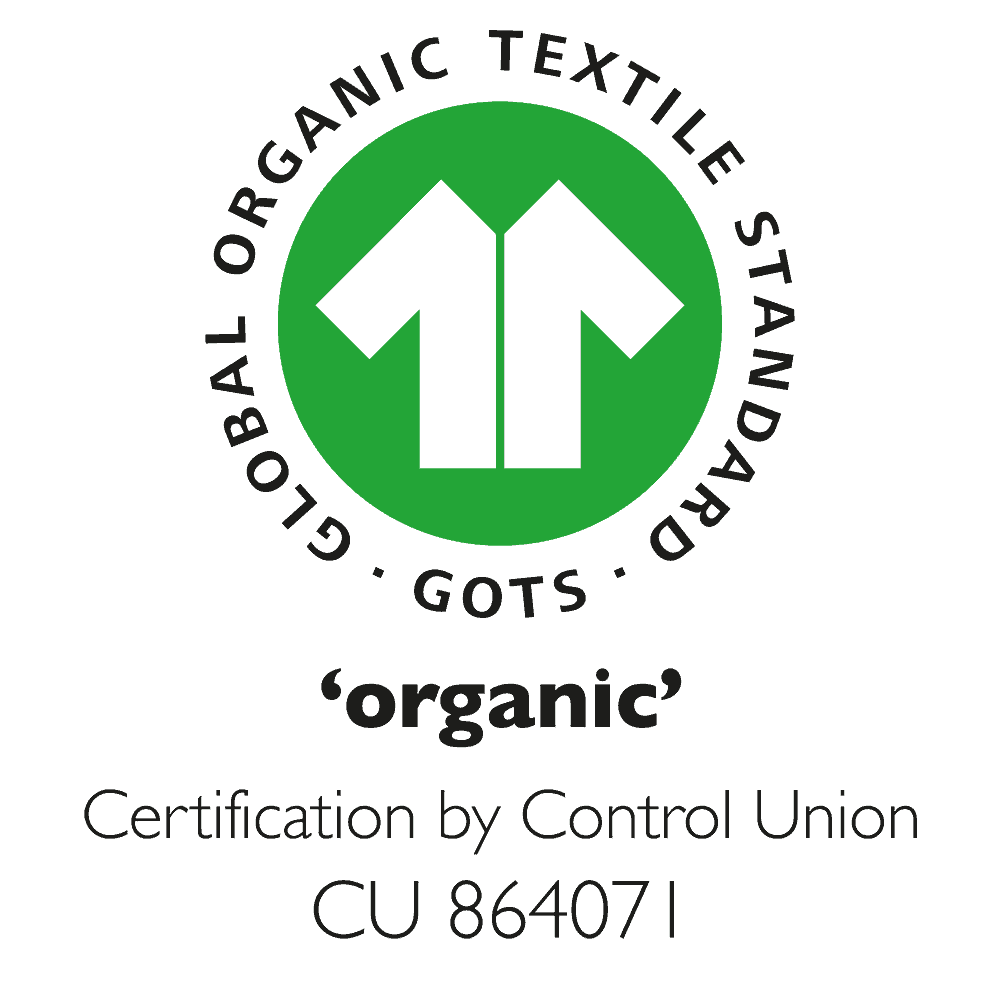 Organic Foam Densities
The organic certified latex foam layer has a density of 65 Kg/m3 which means it's lovely and soft adding extra luxurious comfort to your bed.
Maximum Weight
The recommended maximum body weight for the Una mattress topper is 85 Kg or 14 stone per person. For heavier body types please see our Delux Una Mattress!
Design And Manufacture
Una is designed, engineered and lovingly made in Germany.
Delivery & Returns
Delivery- Your order will be delivered working days for free by DPD. You will be able to track your delivery every step of the way and even change the day to suit you.
Returns & Refunds – With our satisfaction guarantee you can have your order collected and fully refunded within 100 days of delivery. Just keep the original packaging until you know you are completely happy with your Una. We know you'll love your Una, but if not just contact us and we will organize the return and give you your money back. Satisfaction guaranteed.
Guarantee
5 Year Guarantee – Whilst in many cases it may last much longer, your topper comes with a standard 5 year pro-rata warranty covering faults in workmanship or materials.
100 Night Trial
Satisfaction Guaranteed – We're sure you'll love your Una mattress topper. But if you're not smitten after 100 nights, we'll pick it up for free and give you a full refund.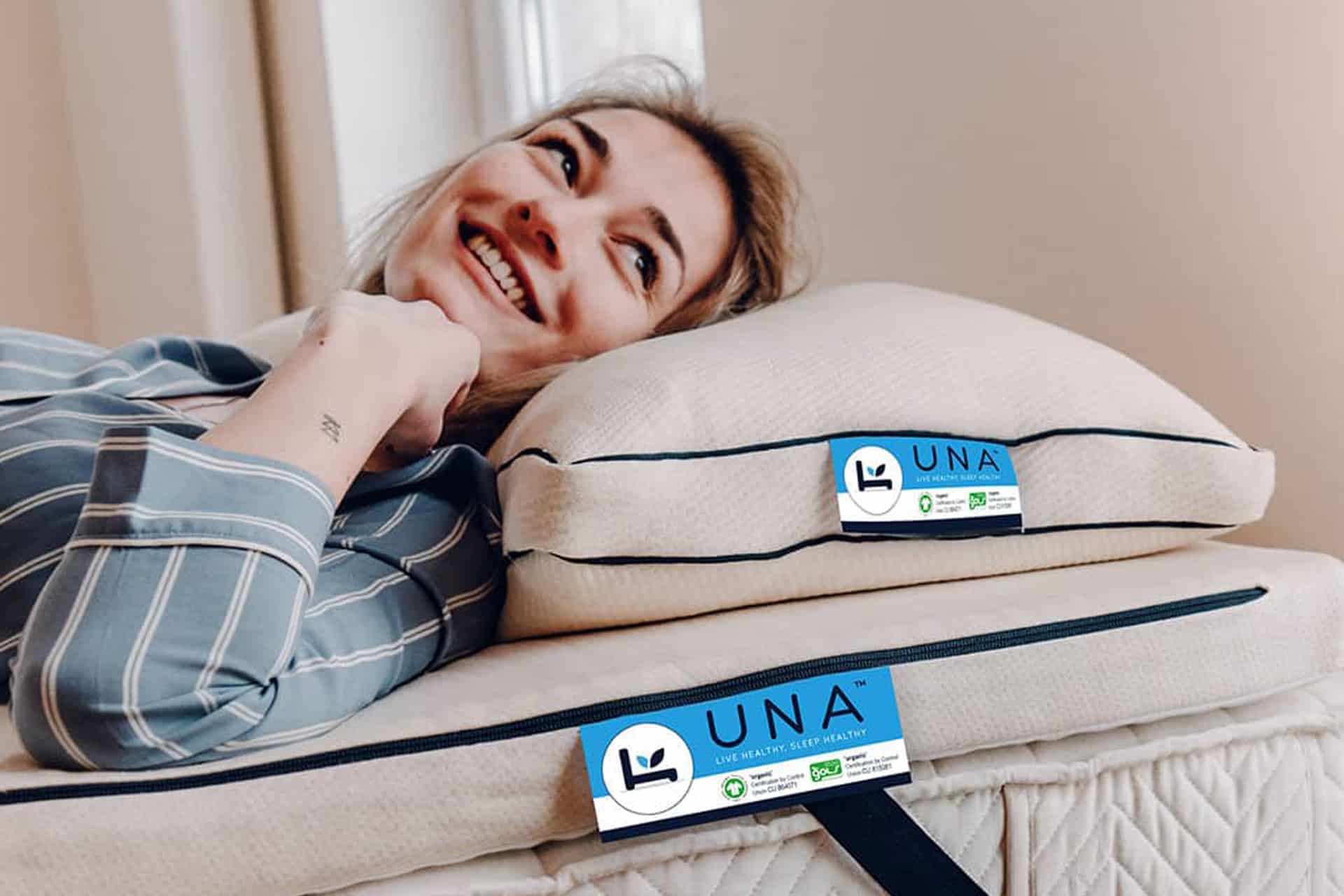 We receive our certifications from Control Union. A global testing, auditing and certifying body headquartered in the Netherlands. Control Union also certifies organically sustainable products for, among other things, the EU organic label and the FSC label.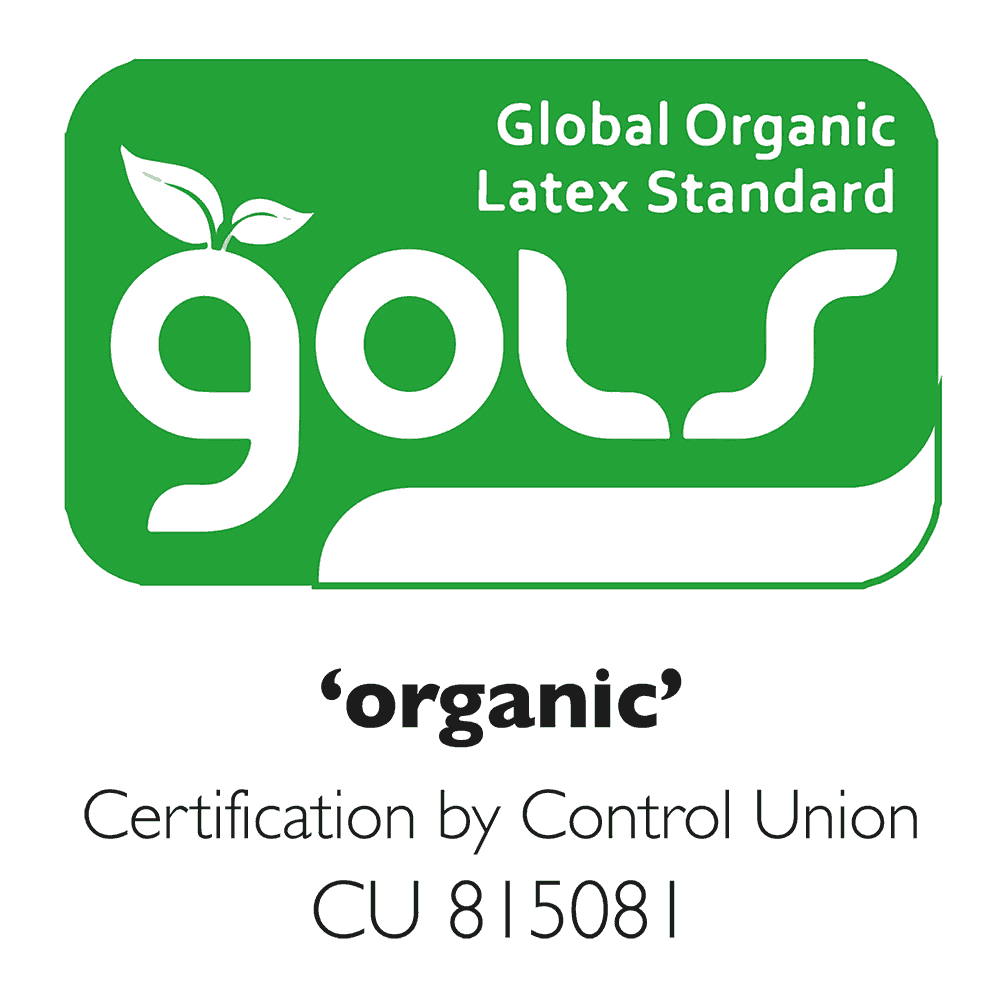 With one of the first certificates worldwide for organic natural latex production, we are at the forefront of this field with GOLS. This certificate stands for the purely ecological production of natural latex products - from the rubber plantation to the product manufacturer.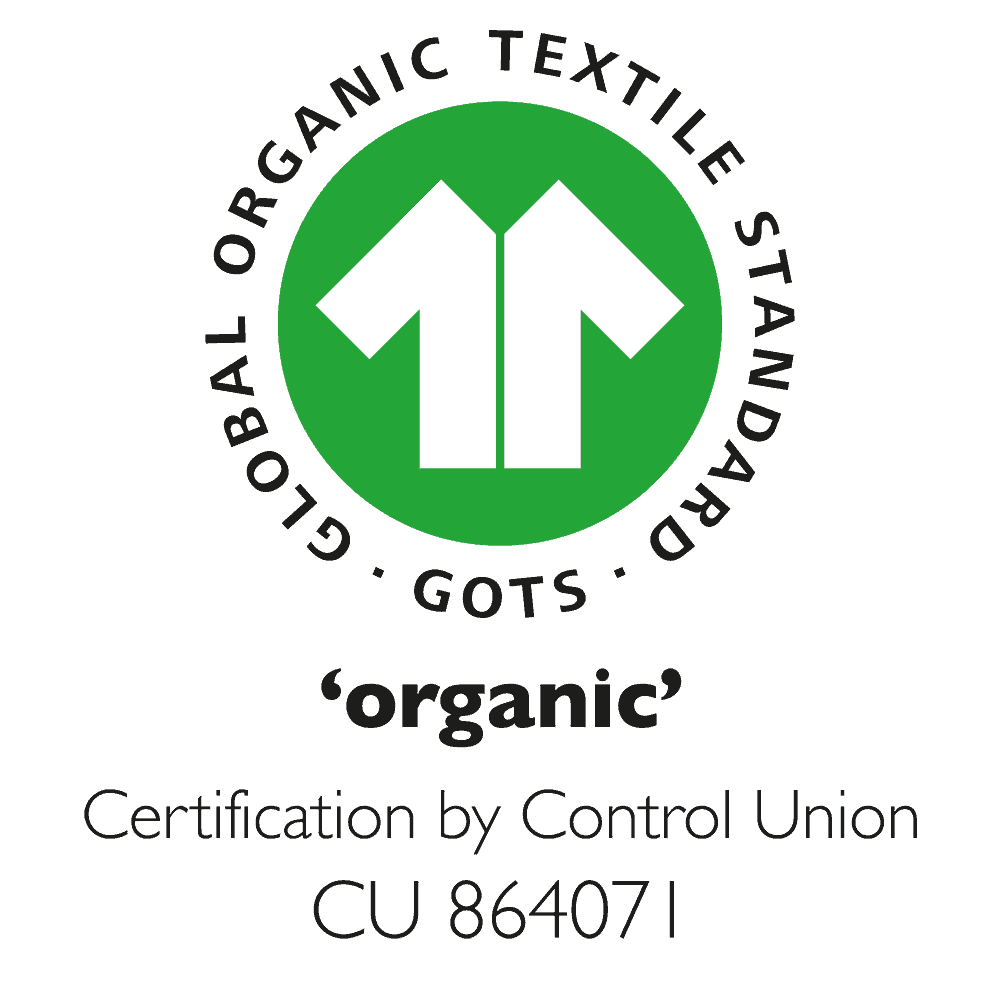 The GOTS certificate is a certification for organic textile production in more than 70 countries around the world. It ensures the organic standard of our fabrics and is regularly checked by the independent organization Control Union.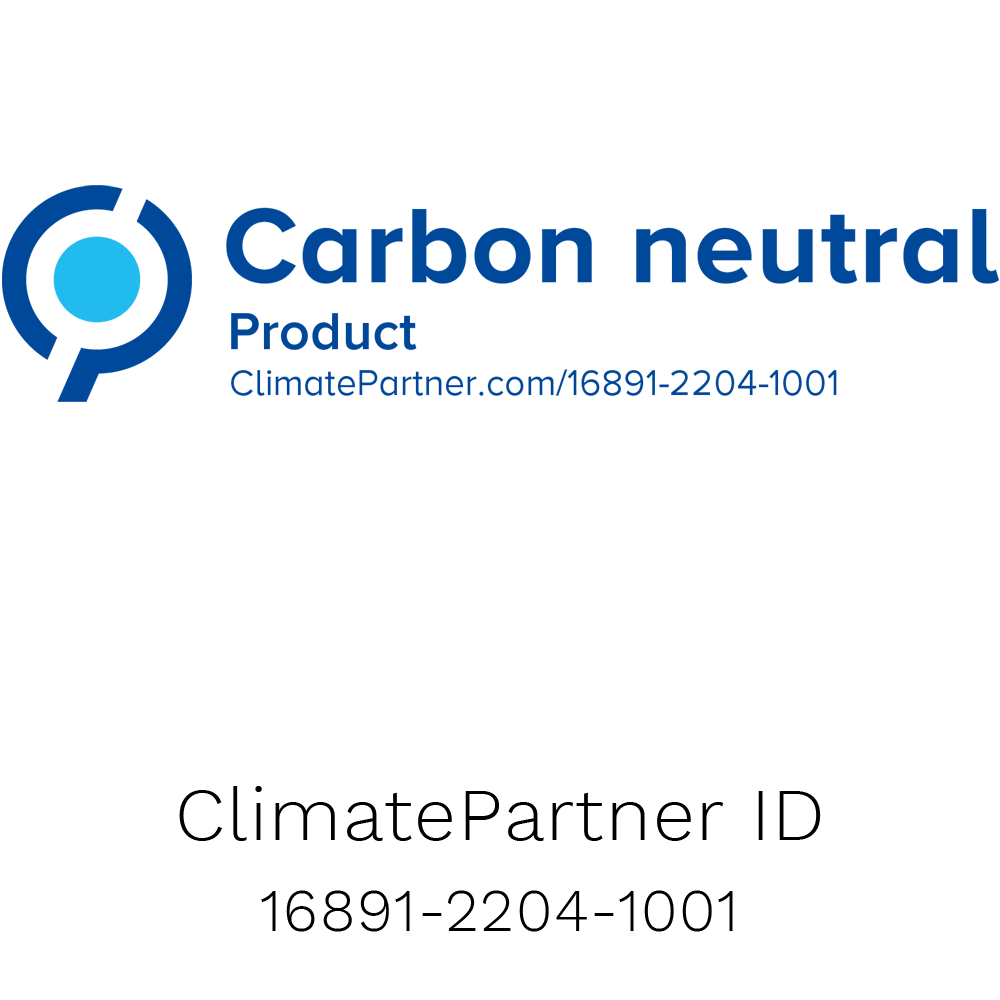 Almost all foam mattresses are made from fossil fuels and therefore have a large CO2 footprint. With Una organic mattresses and pillows you can sleep comfortably. They are 100% natural and are now also certified carbon neutral from November 2021 onwards.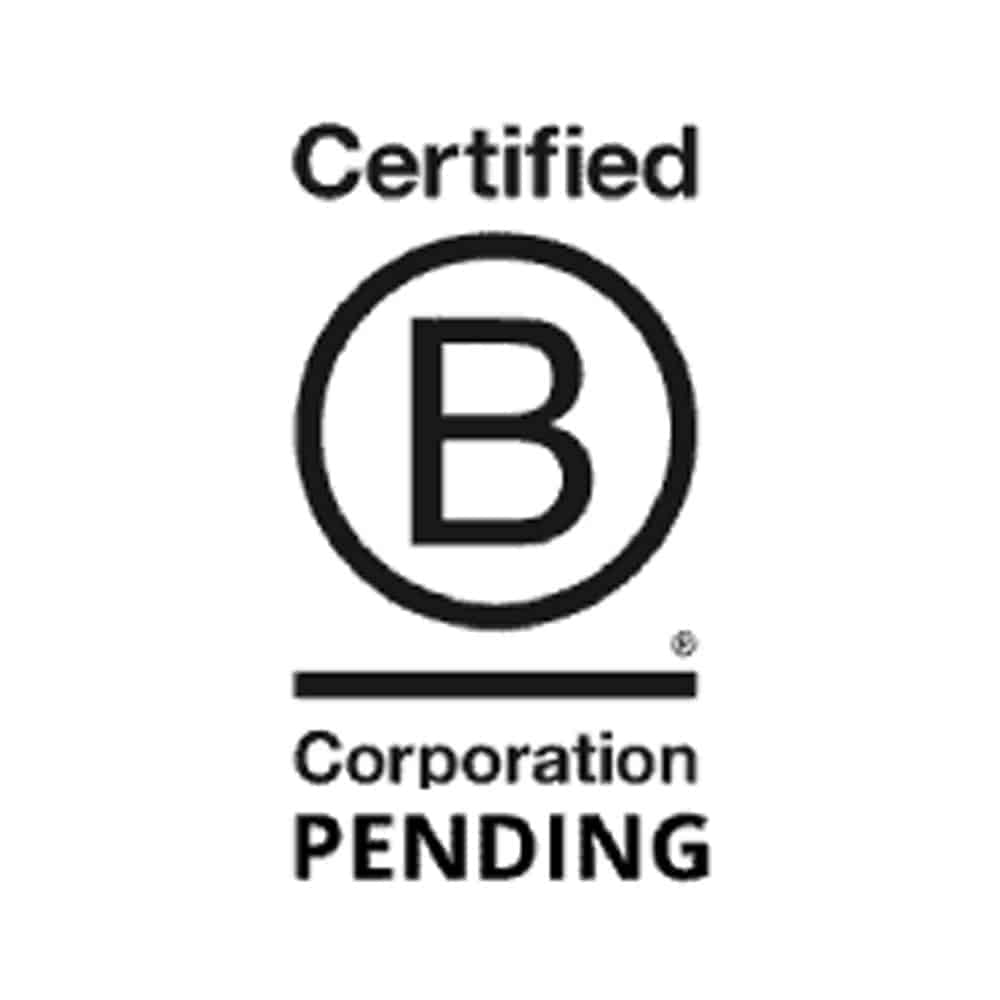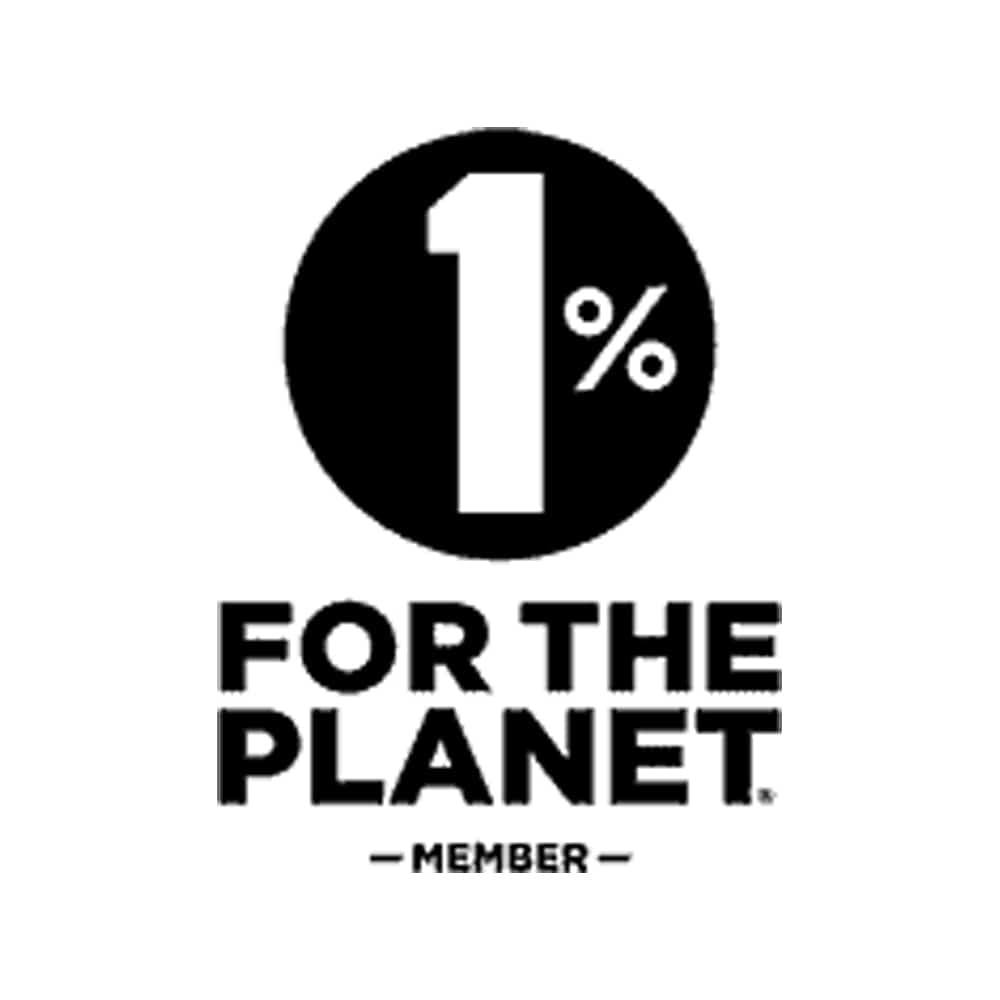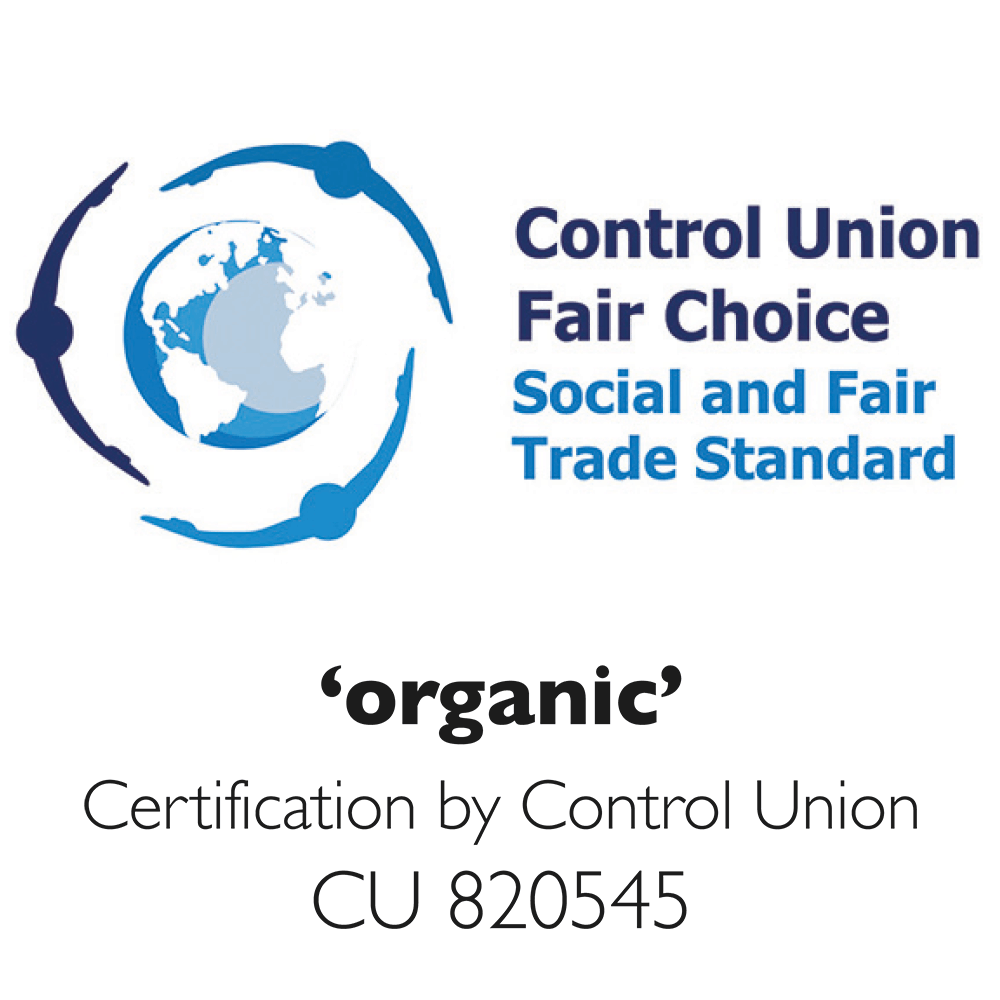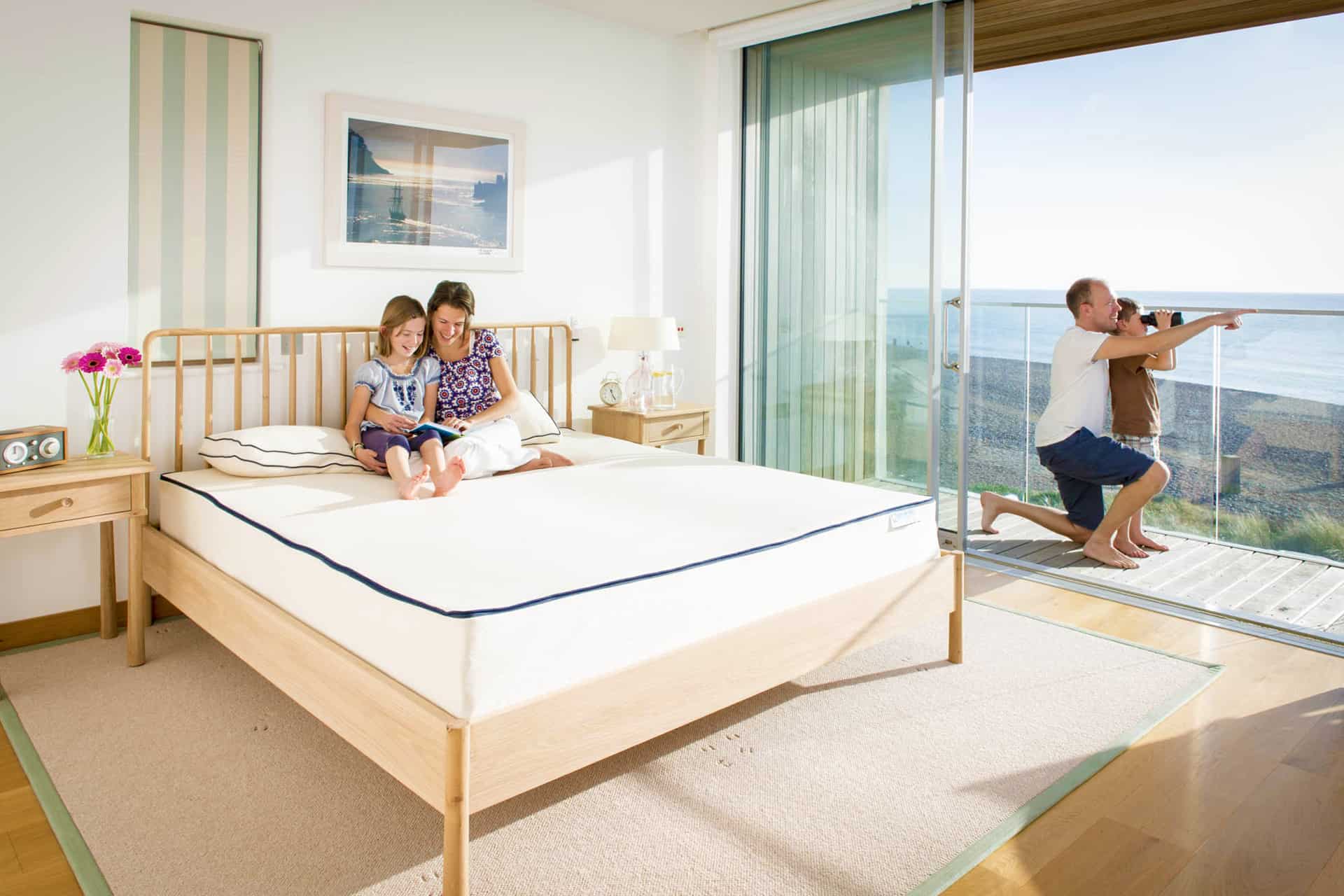 There's nothing nasty in an Una Topper. Our certified 100% organic materials mean you can relax without a care.

The comfy latex is tapped from groves of Hevea trees, without adding smelly petrochemicals.

And who needs fire-retardant chemicals when our soft organic wool and cotton cover does the job naturally and safely?

You and your family can breathe easy, right from the first night.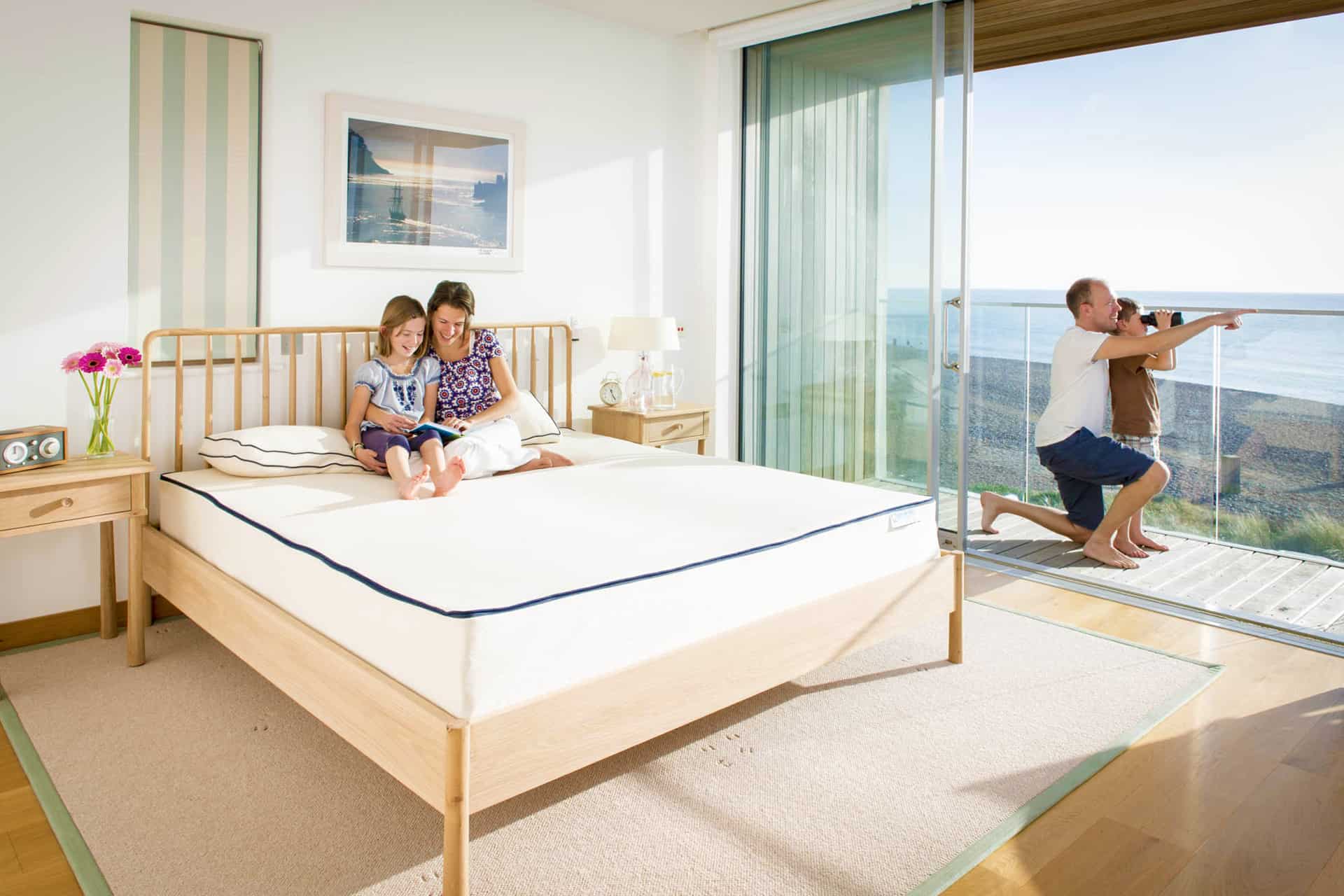 Better For The Planet Too
As well as being healthy for you, your Una is kinder to the environment.

There's no need for yucky petroleum based foam, industrial glues and the harmful footprints they leave behind.

The latex in your Una is simply tapped from groves of organic certified Hevea trees, fighting climate change in the process by absorbing carbon dioxide from the air every day.

And who needs polluting (regular) cotton or polyester covers when an organic certified, pesticide-free wool and cotton cover does a superior job naturally?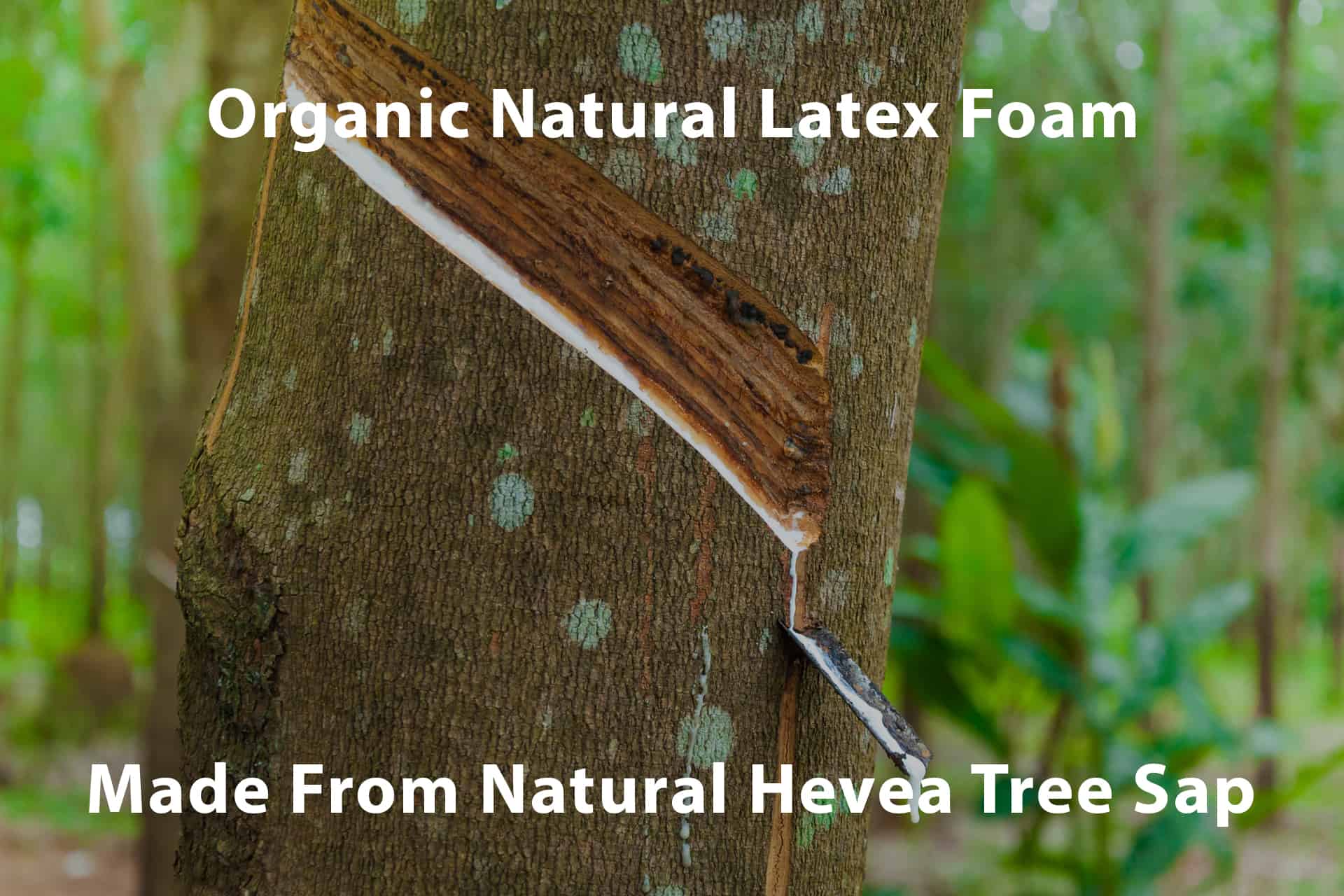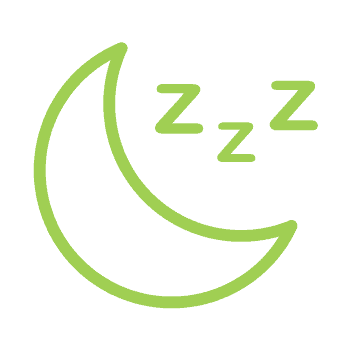 Your Best Sleep
All-natural organic certified soft latex foam with 7-zones that gently support your body's contours.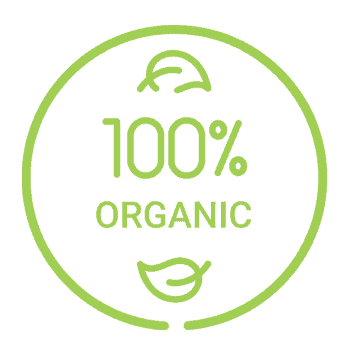 Relax & Breathe Easy
Una is made from 100% premium
natural materials. 0% Fossil fuel foam or micro plastics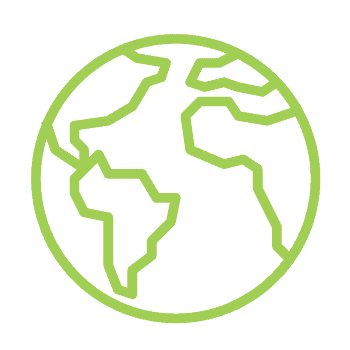 Planet-Friendly
100% recyclable, biodegradable
and carbon neutral mattress.
Designed for Deeper Sleep With 7 Comfort Zones