The most comfortable 7-zone organic latex mattress
Design made in Germany: No chemicals – strictly organic certified.
Your benefits with an Una Mattress™:
Sleep like a prince or princess:
Most comfortable mattress with adjustable firmness for you (or you and a partner each your own firmness)
Healthy for you and the planet:
Only the finest natural organic certified materials – no chemicals, no fire retardants no micro plastics.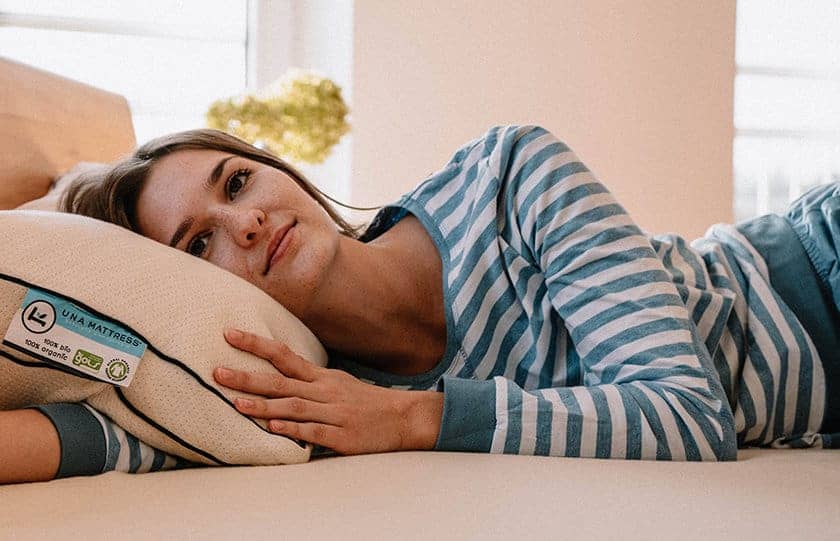 Natural Latex Mattresses Welcome
Click below to watch the video
Adjustable firmness – on both sides of this unique mattress
Premium mattress with 7 zone support
Belly sleeper, side sleeper, back sleeper – restful sleep in any position
100% natural: no chemicals, no microplastics
Easy Delivery & Return service across Europe
Packed in 3 handy sized small boxes for easy delivery (and returns in case you decide you're not 100% happy within the 100 day trial)
Which mattress is right for me?
"Best mattress ever. Very comfortable and great that you have the choice of soft, medium or hard and easily able to change them around for each side."
Una Mattress™ Organic
Essential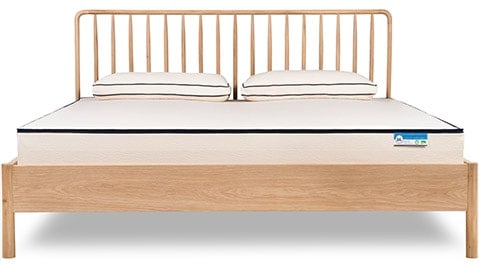 Una Mattress™ Organic Essential
Great All-Round Organic Mattress
3 Organic Foam Layers
Medium D85 & Medium-Soft D75 Layers
2 Firmness Configuration Options
18cm Height, all sizes available
Max Weight 90kg or 14 Stone per person
Una Mattress™ Organic
Delux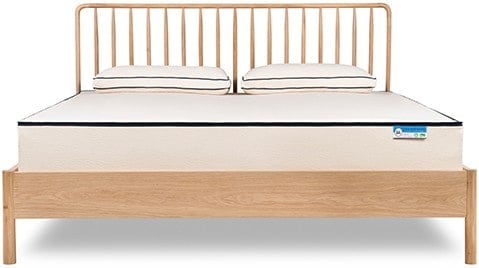 Una Mattress™ Organic Delux
Extra Luxurious Organic Mattress
4 Organic Foam Layers
Medium D85, Firm D95, & Soft D75 Layers
6 Firmness Configuration Options
24cm Height, all sizes available
Max Weight 125kg or 20 Stone per person