The Una Junior™
100% organic, with 2 Comfort Layers™. Medium-firmer side perfect for youngsters aged 3-11 and medium-softer side for when they are between 12-17
Select your size

100% BIO
Alle Materialien sind 100% Global Organic Textile Standard (GOTS) zertifiziert.

100 NÄCHTE GRATIS TESTEN
100 Nächte risikofrei testen mit einfacher Retoure und 100% Geld-zurück-Garantie!

IN 7 WERKTAGEN GELIEFERT
Heute bestellen und schon in wenigen Tagen in einen traumhaften Tiefschlaf fallen.

10 JAHRE GARANTIE
Deine Una Matratze wird aus den feinsten Materialien angefertigt und kommt mit einer 10-Jahres Garantie.

100% ORGANIC CERTIFIED

100 NIGHT HOME TRIAL

APPROX. 7 DAYS DELIVERY

10-YEAR GUARANTEE
SUPER SOFT ORGANIC WOOL AND COTTON COVER
Allows air and moisture to circulate naturally so you don't get hot and bothered.
2 COMFORT LAYERS™
2 comfy layers of all-natural latex foam – one medium, one soft. Each layer has 7 zones that gently support your body's contours.
COMFORT YOU CAN CUSTOMISE
Simply arrange the layers of your mattress in the order that's comfiest for you, zip up your cover - and sweet dreams.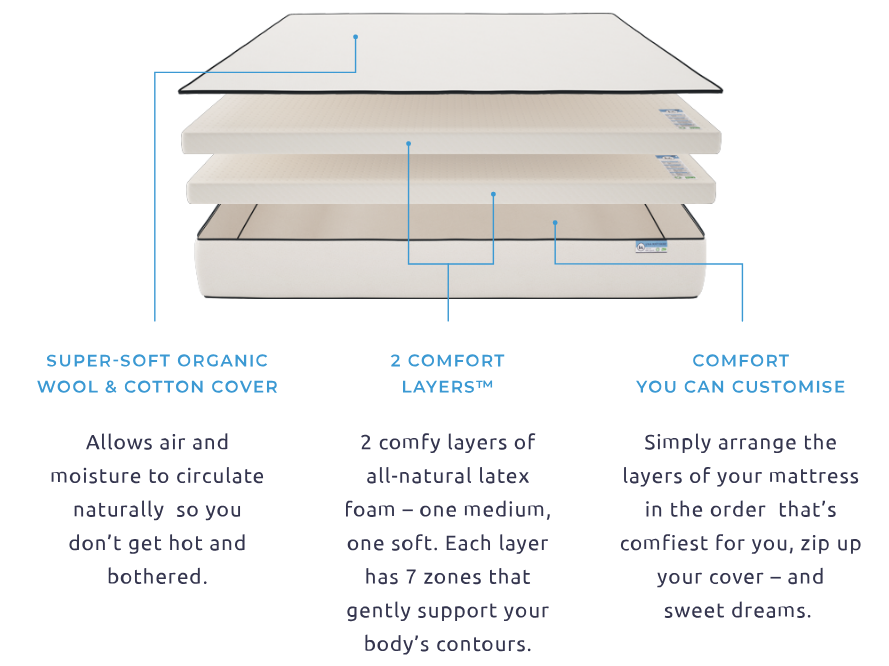 Una products are designed and engineered in Germany and Fairly made in India (Control Union Fair Choice Certified).
Organic natural latex foam, Global Organic Latex Standard (GOLS) certified.
Organic sheeps wool, Global Organic Textile Standard (GOTS) certified.
Organic cotton, Global Organic Textile Standard (GOTS) certified.
Delivery time for in-stock items is approx. 7 days.
Delivery costs within EU are 6% of total amount and are calculated at checkout.
10-year warranty on all manufacturing defects and/or material faults for Una mattresses.

There's nothing nasty in an Una Junior Mattress™. Our certified 100% organic materials mean you can relax without a care. The comfy latex is tapped from groves of organically grown Hevea trees, without adding smelly petrochemicals. And who needs polluting regular cotton or synthetic sweaty polyester in their cover when you can have a lovely soft stretchy organic cotton/wool blend cover instead!
You and your family can breathe easy, right from the first night.

BETTER FOR THE PLANET TOO
As well as being healthy for you, your Una mattress is kinder to the environment. There's no need for petro-chemical foams, formaldehyde-based glues and the harmful footprints they leave behind. The latex in your Una is simply tapped from groves of Hevea trees grown sustainably in India and Sri Lanka, fighting climate change in the process by absorbing carbon dioxide from the air every day.
And who needs polluting (regular) cotton or polyester covers when an organic certified, pesticide-free wool and cotton cover does a superior job naturally?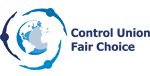 BETTER FOR THE PLANET TOO
Our 100% certified organic materials mean you can bury your nose in it without a care. There are no toxic-smelling fumes, so you and your family can lie back, relax and breathe deeply and easily, right from the first night. Organic wool/cotton cover that allows air and moisture to circulate naturally so you won't get hot & bothered.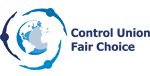 FITS ANY FRAME – OR FLOOR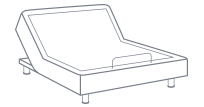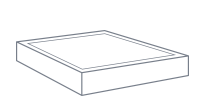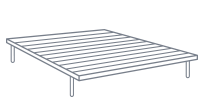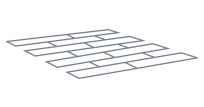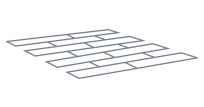 DIRECTLY ON THE FLOOR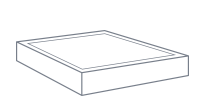 SOLID BOX SPRING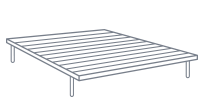 FLAT OR SLATTED FRAME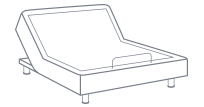 ADJUSTABLE BASE
Try Una Junior™ for 100 nights
To help you sleep easy, you can try your Una junior™ for 100 nights – if you're not smitten, we'll pick it up for free and refund your money.

Take your 3 Una mattress boxes to your bed frame or base. Open Box 1 and remove and unwrap your mattress cover. Open it out and position it on your bed. Unzip the top of the cover and roll it back out of the way. (Like opening a suitcase.)

Now remove the firm latex layer from Box 1. Unwrap it, place it inside your mattress cover and unroll it until it is lying flat, with the label facing up. Repeat with the soft layer from Box 2 and the medium layer in Box 3 until all three are stacked neatly with the edges lined up.

Zip up your cover and you're ready for sleep! By the way, you can play around with the order of the layers to find your comfiest combo. 8 out of 10 people tell us they prefer a firm base, soft middle and medium top

Lie back on your Una mattress and drift away on a cloud of organic comfort. Sweet dreams!
HELPFUL FREQUENTLY ASKED QUESTIONS
What is an organic mattress? And why are they becoming so popular?
A genuine organic mattress is made from 100% certified organic natural materials. Be sure to look out for organic certificates for all covering and filling materials. An Una mattress is made only from GOTS (Global Organic Textile Standard) organic certified cotton/wool blend cover and 100% GOLS (Global Organic Latex Standard) certified organic latex foam.
How do I personalise/configure the firmness of my Una Mattress?
Una is the world's first organic optimizer mattress which means you can tweak the firmness of this amazing natural mattress to perfection. Our customer research has shown that 80% of our customers choose Firmer at the bottom, Softer in the middle and Medium on the top as their ideal mattress. But if you like it firmer put Firmer on top and if you like it a little softer put the Softer layer on top. Just unzip your cover, roll up and remove the three firmness layers and unroll them back inside the cover in the order you want them. Roll it, Zip It, Love it. Do it with two people, it's that simple.
Are there any chemical fire retardants, glues, synthetic foams or other additives in an Una Mattress?
An Una Mattress™ is a pure as can be containing ONLY the finest natural sleep materials namely organic certified natural latex foam (in 3 firmnesses), organic cotton, organic wool and nothing else whatsoever. That means no potentially harmful fire retardant chemicals, glues, pesticide and herbicide residues, metals or yucky petroleum-based foams. You and your family can fully relax and breathe easy on your Una.